EM77 was designed by Erik Magnussen in 1977, and since then, the vacuum jug for coffee or tea has been made in Denmark in more than 100 different colours. The vacuum jug is a genuine Danish design icon, found in the studios of architects and in private homes all over the world. The sleek and minimalistic design will fit on all tables and keep the coffee or tea warm longer during breakfast, meetings, and in the home office. It can also keep your drinks cold for hours, if you prefer a refreshing iced tea or coffee.
"My way of designing is not an intellectual process. My ideas are borne out of my own needs. I don't want to complicate things, only to make everyday life a little easier."
- Erik Magnussen, Designer
Same iconic exterior,
new functionality.
The cordless EM77 electric kettle is as stylish and elegant as the original EM77 vacuum jug, which allows you to keep it on the kitchen counter or bring it to the table.
The electric kettle complements the EM77 vacuum jug and EM77 French press in both form and function when there is a delicious cup of tea or slow brew on the menu. The base with power supply and cable rewind is surrounded by the kettle and therefore not immediately visible. It heats up the water very quickly and turns itself off when the water boils. Thus the EM77 kettle is also ideal for busy mornings, where time only allows for a quick cup of instant coffee to go.
The EM77 vacuum jug even exists as a half litre jug, when you just need a few cups, for single households, restaurants or hotel rooms.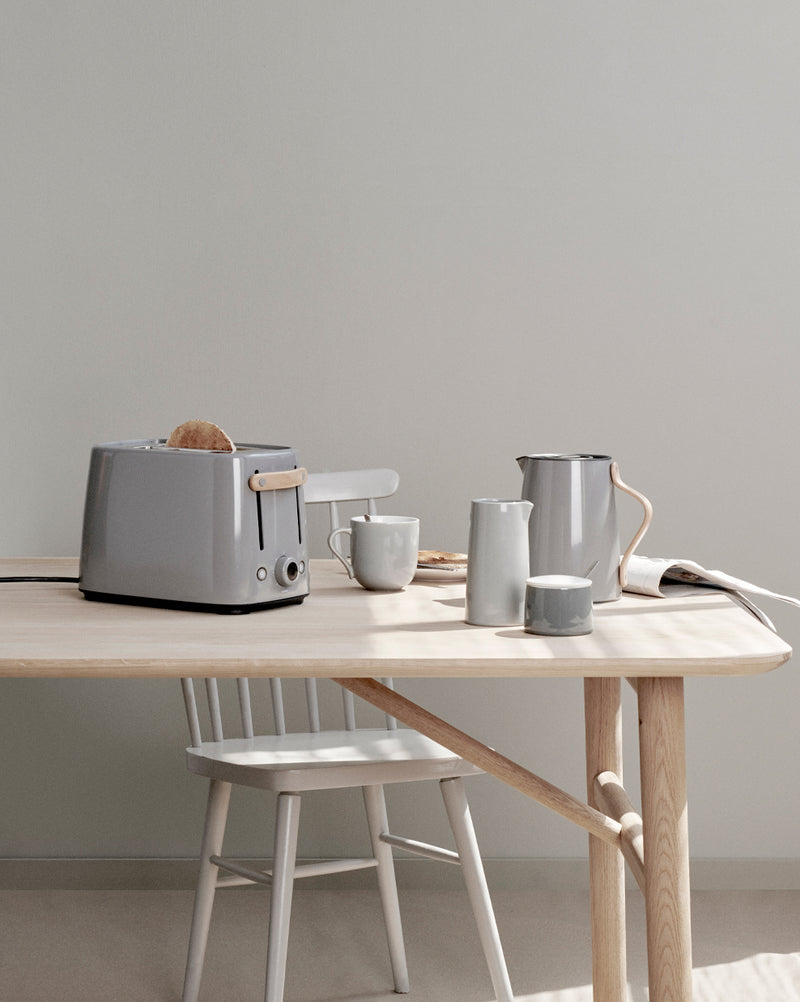 LEARN MORE
The Emma Collection
Whether you are setting the table for brunch or afternoon tea, the 50's-inspired design and the Nordic tone-in-tone colour palette creates a harmonious expression.